Sustainable finance also in the precious metals industry? Worldwide, it is estimated that more than 190,000 tons of gold have been mined – Climate change, environmental pollution are bringing gold mining into disrepute – With the European Green Deal, Europe is focusing on sustainable methods for the resource turnaround – in conversation with Dr. Peter Riedi, Member of the Board of Directors of EM Global Service AG from the Principality of Liechtenstein.
With the European Green Deal, the European Union aims to stop the fight against climate change and wants Europe to be the first climate-neutral continent in 2050. Europe also wants to take a leading role in setting international standards, including for sound and sustainable finance. The Commission has set out to present an implementation strategy by the end of 2023. "Sustainability is the word of the day. Sustainability in buying, consuming, financing, living, traveling – no industry or topic today can do without the idea of sustainability. This also applies to the finance and investment industry. Studies show that investment investors prefer sustainable products because they can do good at the same time through sustainable investments. Capital investment must also take into account the environmental and social footprint," explains Dr. Peter Riedi, Board of Directors and Managing Director of EM Global Service AG, based in the Principality of Liechtenstein. EM Global Service AG is one of the most traditional and leading precious metal trading companies in Liechtenstein. Located in the heart of Europe, EM Global Service offers customer-oriented investment opportunities in the precious metals sector. Dr. Riedi adds that the issue of minimum standards for environmental, social and organizational governance (ESG for short) continues to be up for discussion in the industry. Large-scale mining is already regulated, while small-scale mining still needs to be regulated. Not only safe and customer-optimized investments in the most important precious metals in the form of physical bars, under the premise of taking responsibility, are of top priority, but also compliance with the minimum standards…
The other side of the gold coin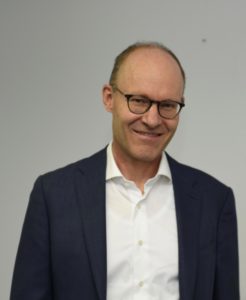 Gold, the coveted precious metal, has been used in jewelry or ritual objects for many millennia, and gold coins were used as currency as early as the 6th century BC. In addition to its use in jewelry and works of art, gold has historically had negative effects on entire cultures and peoples, such as the destruction of the Mayan high culture on the Yucatán Peninsula, and left a lasting mark on society. Despite its volatility, gold is still considered crisis-proof today and is often seen as a long-term investment in this country. Dr. Peter Riedi comments: "However, the mining of this valuable metal has been heavily criticized for some time due to its high environmental impact. Criticism focuses on the high consumption of land, energy and chemicals used to meet sustainability requirements."
Conventional methods of gold mining require the use of vast amounts of energy to haul and process thousands of tons of rock. Many thousands of tons of ore usually contain only a few grams of gold. Highly toxic chemicals such as arsenic, mercury and cyanide are used to extract the gold. In addition to gold, the radioactive material uranium is often found. These toxic chemicals and substances are released into the air, soil and water during the mining process, resulting in air and groundwater contamination. Here, in the worst case, not only the wildlife is polluted, but also the workers and people on site. "These circumstances are no longer sustainable in today's world and prompted a rethink with an acceptance of responsibility, the industry adopted the Responsible Gold Mining Principles (RGMP) in September 2019," explains Dr. Peter Riedi.
Sustainable gold mining
Researchers around the world are working on environmentally friendly alternatives to gold mining. For example, scientist Zhichiang Liu made a chance discovery in a research lab at Northwestern University in Chicago, USA. While researching a storage medium for gases or molecules, he found a way to separate gold from salt using only a type of sugar based on corn starch. The only by-product of this process was alkaline salts, which are environmentally safe. Dr. Peter Riedi: "In the future, this could replace the harmful reagents and make gold mining much more environmentally friendly. This would also result in the miners being exposed to less of a health hazard and burden." Until now, it took about 20 tons of the aforementioned toxins to mine the gold for a single wedding ring.
Sustainability and ethics: fair trade gold
In addition to this method, there is also so-called fair gold, Dr. Riedi points out. "This comes from certified mining and is certified by organizations such as FAIRTRADE, Alliance for Responsible Mining and Responsible Jewelry Council, for example. The mining process is also monitored by the aforementioned organizations, while particular emphasis is placed on sustainable standards at both the economic, environmental and social levels."
The rights of the miners are monitored and ensured by the organizations. Under the aforementioned supervision, forced labor and exploitative child labor are a thing of the past. With regard to the environmental aspect, precautions and minimum requirements are also taken in the so-called fair gold. Responsible handling and the reduction of chemicals to a minimum are basic requirements to be considered for fair gold certification. The recycling of gold that is already in circulation is also referred to as fair gold. This is because no further toxic substances have to be used for so-called recycled gold, adds precious metals expert Dr. Peter Riedi. The precious metal is often found in old jewelry, but also in electronic devices such as cell phones. One tip: said electronic devices should be appropriately dropped off at scrap collections to enable recycling and ensure rare earths or metals before disposal.
Conclusion: Sustainability – due diligence for supply chains – conversion to a circular economy
Basically, it is about taking responsibility for the circular economy. This responsibility is reflected in the European Green Deal, including the due diligence requirements for supply chains, which will be mandatory for all those concerned with tin, tantalum, tungsten and gold in their supply chains from January 01, 2021. The aim is to produce the extraction, processing and return of raw materials under humane and environmentally compatible conditions.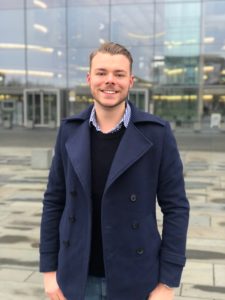 V.i.S.d.P.:
Philipp Jonathan Bossert
Student and Blogger
About the author:
Digitalization – one of the most important and prominent topics in the 21st century, but still elusive for many. Philipp Jonathan Bossert, student in Berlin and blogger. He studies industrial engineering and deals with the transformation through digitalization and the related development from an engineering perspective. Further interests besides his studies are music production. Working as a music producer for years, Philipp Jonathan Bossert observes the progression of transformation as a continuous digital and automated development.
Contact:
EM Global Service AG
Landstrasse 114
FL- 9495 Triesen
Principality of Liechtenstein
Phone +423 230 31 21
Fax +423 230 31 22
Contact person:
Dr. Peter Riedi
info@em-global-service.li
www.em-global-service.li
Company description:
Located in the heart of Europe, EM Global Service AG designs and manages commodity and precious metal concepts. The range of services of EM Global Service AG includes the acquisition, custody and security of physical precious metals for the owners, the buyers. The company with her team builds on economic stability and secure it with reliability and discretion in asset custody in the heart of Europe. For more information, visit www.em-global-service.li