Are precious metals worthwhile as an investment? Precious metals are more stable in value than currencies in times of crisis, yet there are also considerable storage costs associated with precious metals. Does the rising value development outweigh the costs? In conversation with Dr. Peter Riedi, member of the board of directors of EM Global Service AG in the Principality of Liechtenstein
For centuries, many myths and theories have surrounded the precious metals on our planet. From an entire city made of gold and silver to the assumption that the precious metals gold and platinum originate from outer space. Precious metals still have an immense value in our society and embody something valuable and desirable. This will not change in the near future, Dr. Peter Riedi, precious metals expert at EM Global Service AG is convinced. "With new innovations, new uses are being found for these rare metals, which are achieving a new status as industrial metals. What once adorned the crowns and treasuries of the rich and beautiful is now indispensable in the latest technologies," explains Dr. Peter Riedi. EM Global Service AG is based in the heart of Europe in the Principality of Liechtenstein, which is known as much for its political security as for its economic stability. It is not only in turbulent times that security and stability together with reliability and discretion are in demand.
Renaissance – green future Precious metal as a raw material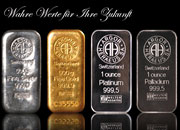 Especially in times of crisis, people often find their way back to these special commodities. Dr. Peter Riedi comments: "Precious metals stand for security and the feeling of owning something of high value. Especially since the separation of our currencies from the gold standard, a clear increase in the value of gold and silver can be seen. A new aspect is the ecological claim of many metals, which make a green contribution to the future in industry and consumer goods with the challenge of sustainability claim. In the epochs of human history, metals lent their name to time, such as the Bronze Age or the Iron Age. This illustrates the importance of achievements through bronze or iron. Today, industrial metals stand for this as raw materials. Economic upswing determines the raw material market, the prices for copper, silver and palladium are rising due to the conversion to renewable energies in different sectors."
Despite this, or perhaps because of it, minds are divided when it comes to the topic of safe investment. There are countless posts and articles on the Internet about this debate. The question arises: how sensible is it to rely on precious metals in times of crisis and what should be considered when investing? "The development of commodity prices is crucially related to the world market, especially when it comes to industrial metals. Gold investors have different interests than investors who invest in industrial metals. The demand for gold has just increased during the Corona crisis among private investors, but in return the jewelry industry has remained dormant during the same period, but the first changes are noticeable in the market," reports Dr. Peter Riedi.
Precious metals in times of crisis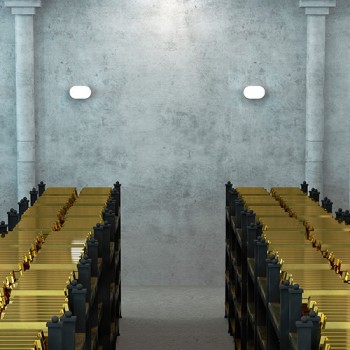 SPIEGEL bestsellers such as; "The biggest crash of all times", swear by the investment in gold and silver in times of crisis. Dr. Peter Riedi comments: "Precious metals stand for a safe investment, which, in contrast to our currency, will not lose its importance. Also the general mood in the society tends in times of crisis again and again into this direction. The end of the gold standard in 1971 was followed by a sharp rise in the price of gold. Between 1970 and 1980, the price of gold rose by 1397.01 percent. This development was due to the fact that society did not fully trust the unbacked currency and therefore turned to a safe investment."
The interplay between the economy and the price of gold can be described as opposing. When the economy is booming, the gold price usually falls. When the economy is weak, the gold price experiences an upswing. "After the first significant gains in value in the 1980s, a renewed return to precious metals was also evident after the economic crisis in 2008 and with the onset of the Corona crisis in 2020. EM Global Service AG offers its customers a security architecture for the respective depot. Starting from the immediate transfer of ownership of the acquired raw materials, storage in high security vault facilities, acquisition only from certified refineries, control of storage by the six-eyes principle, annual audit report, transport and theft insurance.
Transparency is important for us and our customers," explains precious metals expert Dr. Peter Riedi. Precious metals experts agree that investors are looking for protection against volatility. According to a report by the World Gold Council, which conducted an analysis of annual data from 1990 to 2015, there are two main factors that influence consumer demand for gold (jewelry, bars and coins) in the long term. According to Dr. Peter Riedi, "Demand for gold is primarily driven by income, which means that demand for gold grows with income levels. For example, if per capita income increases by 1 percent, the demand for gold increases by 1 percent. Second, by the price level of gold itself."
Cost: Transparent – Precious metals storage in bonded warehouses
Where to store precious metals safely and securely is a question that drives investors. "Whether a safe deposit box, the house safe, a metal account or the bonded warehouse are the suitable place for the noble treasures must weigh each investor for itself. Currently, all planned precious metals except gold are subject to VAT. An advantage is offered by storage locations in duty-free warehouses, which avoid the VAT obligation as far as possible within the framework of the respective laws. Who would like to realize his values should use the possibility to have the gold paid out", explains Dr. Riedi. EM Global Service AG acquires and stores all precious metals physically in a high security facility of a Swiss or Liechtenstein security company.
V.i.S.d.P.:
Nayra Rüdiger-Wagner
Student & Blogger
About the author:
Nayra Rüdinger-Wagner is currently studying Media and Communication Management at SRH Fernhochschule. In addition to her long-standing passion for the film industry as well as traveling and getting to know other countries and cultures, she is now focusing specifically on her interest in finance. She appreciates the free and location-independent nature of her studies, which also allows her to take advantage of every new opportunity to further her education in her areas of interest.
Contact:
EM Global Service AG
Landstrasse 114
FL- 9495 Triesen
Principality of Liechtenstein
Phone +423 230 31 21
Fax +423 230 31 22
Contact person:
Dr. Peter Riedi
info@em-global-service.li
www.em-global-service.li
Company description:
Located in the heart of Europe, EM Global Service AG designs and manages commodity and precious metal concepts. The range of services of EM Global Service AG includes the acquisition, custody and security of physical precious metals for the owners, the buyers. The company with her team builds on economic stability and secure it with reliability and discretion in asset custody in the heart of Europe. For more information, visit www.em-global-service.li