The pursuit of success, growth with sustainability – values that stand for longevity, satisfaction and added value – Investing made easy – Interjection by Dr. Peter Riedi from the Principality of Liechtenstein.
The economic miracle characterized the 1950s and 1960s in the Western world. Prosperity, expansion of education were the result and already in the 1970s the change from materialistic (wealth and possessions) to post-materialistic values (self-realization and communication) took place. According to American sociologist Ronald Inglehart (1989), this is based on the assumptions that people desire what is scarce and are imprinted at a young age and remain in this imprint throughout their lives. Values include security, joy, order, happiness, love, discipline, success, charity, prosperity, freedom, health, reliability, adventure, friendship, advancement, fidelity, intimacy, inner peace, and many more. Fairness and justice have achieved a special status in society. John Rawls theory of "justice and fairness" are considered as a central principle to provide a moral and ethical basis in the economic cycle. Interactions in economic and social life are based on fundamental conditions such as freedom and equality with fairness and equity.
Values for cooperation – employees are worth their weight in gold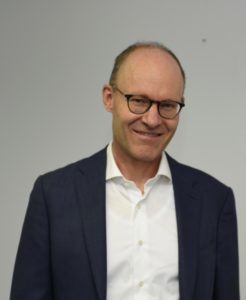 The transformation of the world of work has undergone numerous changes in direction over the last century. As a result of numerous industrial revolutions, work processes, work environments, concepts and corporate structures underwent radical change. Today, we speak of the "great place to work approach" and fair employer structures. Employee management, recruitment and retention are considered the challenges of the modern workplace, with fairness and equality taking a key role. Future employees look for companies that integrate them as full members of the company. Fair employer structures provide clearly defined structures with flat hierarchies that allow for creative criticism, both positive and negative, at any time. Employees are empowered through self-supported information, training and networking opportunities. Good working practices involve direct interaction with employees, as well as the market and fair, sustainable treatment of the environment. This leads to a higher level of identification with the company. In times of a shortage of skilled workers, committed employees are worth their weight in gold; the commitment of satisfied employees pays off for companies. Studies show that dissatisfied employees cost American companies over $550 million. Employers in the Netherlands would save 2.6 billion euros if sick leave decreased by one percent. Corporations and businesses have recognized that a healthy and fair corporate culture affects employee well-being. EM Global Service AG has been in the market as a precious metals company for more than ten years and knows about employee motivation and the value of committed employees in the European market.
Precious metals – gold, silver & co.: values, not just nice to look at
Behind the success of the company EM Global Service AG is a successful team. "Our teams are the key to success. We owe it to committed employees that our customers trust us – from the "hidden champion" to the "big player". Strong companies need IT personalities with insight and EM Global Service AG is looking for support," explains Heinz Muser, CEO of EM Global Service AG. The fascination of the world of precious metals is a challenge for motivation in this industry, both for employees and customers, Dr. Riedi points out. When it comes to precious metals as an investment, it is advantageous to be clear about certain points. For example, do customers want to invest in a precious metal as a currency or as a commodity? The investment of their money can be in the form of securities or in physical form, in bars or coins. Many precious metals are still bought in physical form, as a hedge in case of economic and currency crisis. Both coins and bars are internationally recognized. The investment in precious metals is one that is planned for the long term.
If we look at the development of the precious metals sector, we look back on an exciting unprecedented pandemic year. The Corona pandemic led to some perceived roller coaster rides in the markets. Realignments were the order of the day in almost all industries. The leap into digitalization came with a jolt, and those who were not prepared struggled. Especially the jewelry industry looks back on a difficult time, but especially in the field of precious metals in the industry grew dramatically. Investments in precious metals benefit from the growing fear of the future of consumers. Values such as security, fairness and justice are elementary to precious metals in our understanding. Starting with the responsibility of salvaging the precious metals to processing and recycling and thus as an active contribution to the circular economy.
V.i.S.d.P.:
Dr. Peter Riedi
Economist & Precious Metals Expert
The author is responsible for the content.
Contact:
EM Global Service AG
Country road 114
FL- 9495 Triesen
Principality of Liechtenstein
Phone +423 230 31 21
Fax +423 230 31 22
Contact person:
Dr. Peter Riedi
info@em-global-service.li
www.em-global-service.li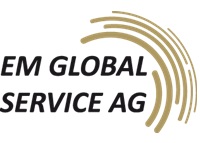 Company description:
Located in the heart of Europe, EM Global Service AG designs and manages commodity and precious metal concepts. The range of services of EM Global Service AG includes the acquisition, custody and security of physical precious metals for the owners, the buyers. The company with her team builds on economic stability and secure it with reliability and discretion in asset custody in the heart of Europe. For more information, visit www.em-global-service.li